1 
The 16.15 route 33X from Custom House Quay is operated from which garage? 
a)
Harristown 
b)
Phibsboro 
c)
Summerhill.
2 
Which 05 VT was the second one to be reported back working with an L.E.D?
3 
Name all the Dublin Bus routes that serve Co. Wicklow?
4 
What is the combined running time for one outbound and one inbound journey on route 15B? 
a)
2hrs 
b)
2hrs 20mins
c)
2hrs 40mins.
5 
Clogher Road, Crumlin has been served with four different routes within the last 30 years. Which routes were they in order of oldest to its cureent route?
6 
Former route 23 was a cross-city route that operated from Ballybough to Drimnagh. which route did it take to get from Summerhill to Wood Quay?
7 
Which route does the soap "Fair City" use when using a bus in its filming?
8 
Which scrolled RV was the last RV to operate from Clontarf Garage?
9 
Which route was withdrawn in Lucan to be replaced by an extended route 239?
10 
A visual one. Where is the terminus?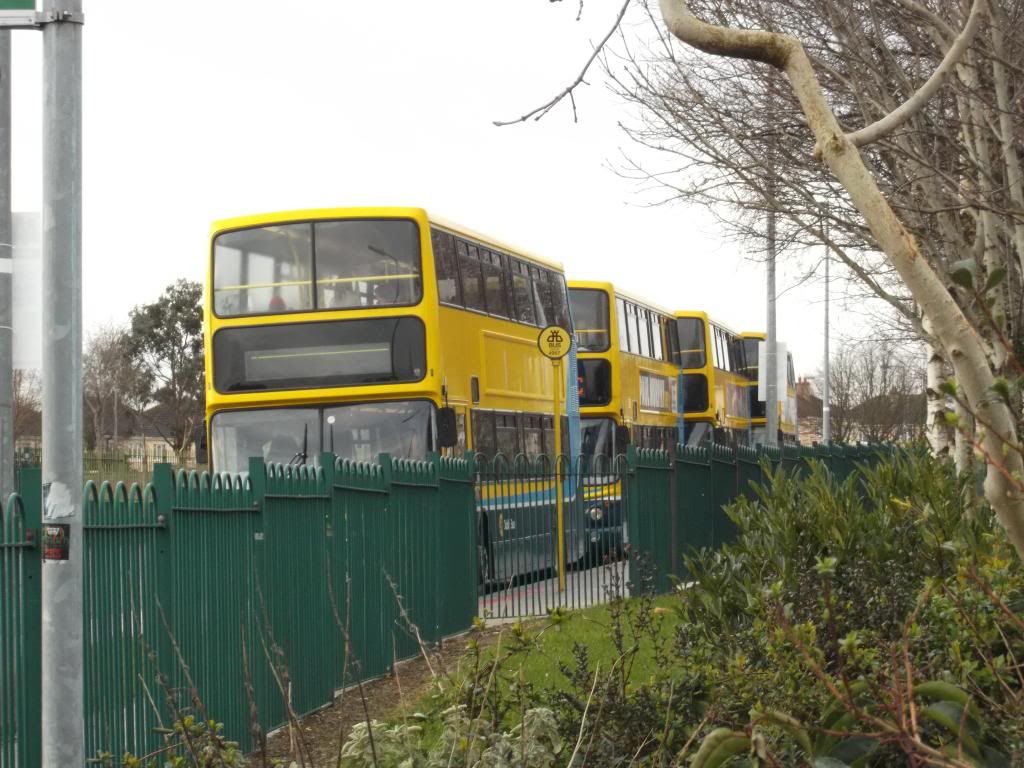 Happy buses' enthusiast of April for the first to get 10/10!
Immunity from prosecution for anyone to get 8/10!
A signed autograph of your's truly for anyone who manages 5/10!
A visit from the heavies for anyone who manages just 2/10!
Enjoy!